Dear Richard,
I wanted to write and thank you for the desk you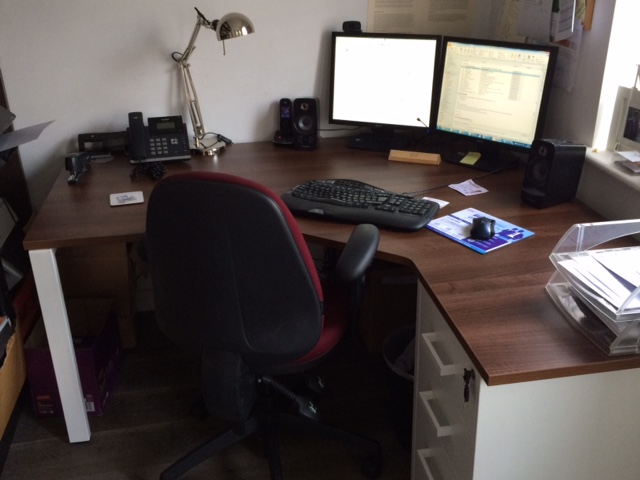 recently delivered to me and the service you provided. When we initially spoke I specified that I wanted a certain size and colour of desk to perfectly fit the room and match the other furniture within my home office. Although not a common color you sourced a fantastic match which I extremely pleased about and its fits perfectly into the limited space. Your team who delivered the desk were great. They arrived when you said they would and then assembled the desk with no hassle, positioned it where I wanted it, and were in and out within 20 minutes.
As always, doing business with you is a pleasure. You listen to the needs and then solve the problem with great ease, what else can anyone ask for?
Thank you again for your help.