R & A Office Environments Ltd has over 40 year's experience in the industry.
We supply new and used office furniture and seating to our many clients throughout the UK and specialise in the provision of ergonomic office solutions. We can supply great office furniture for your entire organisation. Whether it be for private offices, open floor plans, conference rooms, training rooms, or reception areas, we can help you create a space that's as comfortable as it is stylish and functional.
If your budget doesn't stretch to new furniture, then you should visit our Manchester warehouse where we stock a large range of recycled office furniture and seating. If you have office furniture you need to dispose of? We can help with that too. An environmentally friendly recycling company, we remove, resell, reuse and recycle all items.; we do not use landfill so can help you save money without costing the earth.
Finally, we specialise in the ergonomic assessment of workspaces and tasks to produce optimum office layouts and individually tailored solutions for staff who have specific requirements. More than just "good chairs for bad backs", we assess the entire workspace and can provide a full range of ergonomic office solutions from adjustable-height work tables and desks to supportive seating and specially tailored workspace configurations.
With our personal service, attention to detail and customer- focused thinking we work closely with our clients to ensure they get the furniture solution that's right for them. Whatever your office furniture needs, we're here to help.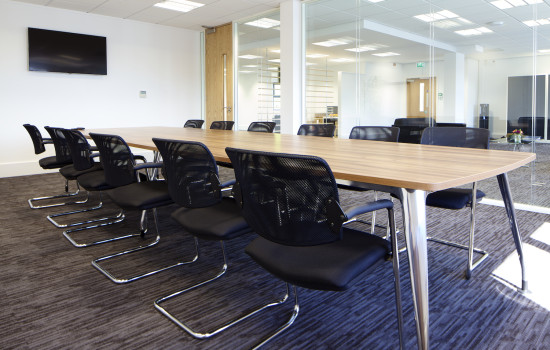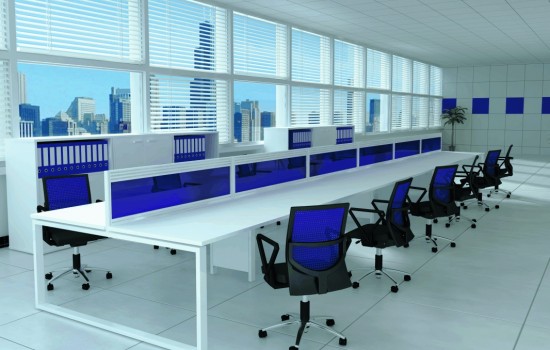 I would just like to thank R and A Office for the excellent service you gave us during are recent office re organisation. It is not often that I find services that go without a hitch. But you have been the exception. Great service, on time and on budget. Many thanks!
Iain Pryce
Imtech Inviron
Having known and worked with Richard Clarke for many years, in December 2017 we were faced with having to move to a new office location within a very tight timescale, so we called Richard. He visited us on more than one occasion to found out what our requirements were and help us select the best office furniture for our needs, from the bewildering choice that was on offer, from desk and chair styles to fabric on screens and chairs. He also visited our new premises with measuring tape in hand, to make sure that what we had chosen would fit the space. He then arranged for the furniture manufacturer to produce computer graphic images of our new office, showing new furniture in place, which helped us see what the best layout would be.
Richard's help and advice did not stop once the furniture was ordered, he was on hand to answer all our queries. Being on a very specific deadline, Richard liaised with manufacturers to make sure that the furniture would be delivered and installed on exactly the right day. He was also present when the furniture was installed just to make sure that it all went smoothly!
Richard also arranged a total office clearance for us at our old premises, which contained a large amount of furniture that we were not taking with us. Again, this had to be accomplished quickly, and Richard's hands-on service came into play again, as he was on-site to make sure that the clearance went to plan.
Richard always provides advice and service which is friendly, but totally professional, and he willingly went the extra mile to make sure that we were happy with everything and our deadlines were met. Both our new furniture installation and the office clearance went very smoothly. Richard handled everything superbly and provided a first class, professional service throughout.
We would have no hesitation in recommending Richard Clarke's services.

J & A Brokers