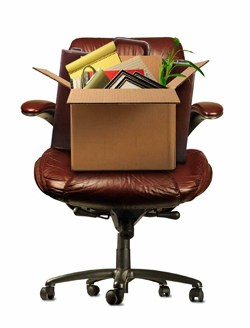 With commercial rents still high and office budgets being tighter than ever, more and more companies are opting to implement flexible working conditions in their offices. This has also been prompted by an increase in flexible hours and part-time work and, due to improved technology, the ability of many staff to work remotely from their own home or other space away from the main office itself.
Open-plan offices are more in evidence than ever before. For most, long-gone are the days of cellular offices and the dreaded "cubicles", the latter having been replaced by one large open-plan area which encourages staff to work together, collaborate and communicate.
It has also given rise to the idea of "hot desking" where, on the basis that not all your staff will be in the office at the same time, there are actually fewer desks than employees and no one has exclusive rights to a personal workspace.
Understandably, this is not always a popular decision. Old habits die hard and many simply don't want to share, struggling to make the shift, both physically and mentally, to this new way of working.
Here's our tips on how to make it as painless as possible;
Have a Clear Desk Policy
Whenever someone is going to be away from their desk for a particular period of time – how long this is will depend entirely on the type of work they do – they must clear everything from their desks. Clearly, there will be things that need to be kept somewhere while they aren't working, so providing some form of secure storage for each employee is essential.
Keep it Clean
With many different people using the same space each day, it's important to ensure that hygiene is maintained so you may have to factor in the cost of additional cleaning to ensure furniture is kept clean and hygienic.
Provide More Central Storage
It's clearly not possible to leave piles of files on or around desks, so there needs to be adequate central storage for such items. Files and other documentation that might be needed by someone else cannot reasonably be locked away in personal cupboards or lockers. Returning such files to a central system may have the added effect of increasing productivity; staff needing certain information will not have to waste time trying to track it down.
Get a Library
Having an easily accessible bank of resources, reference material and standard documentation, available to all staff, at one convenient point is also essential. It can also be a useful area for people to get together to exchange ideas. Open shelving and soft seating are the best options here.
Provide the Essentials
Each desk should come with a standard set of office policies – such as Health and Safety, Fire, Visual display Equipment – and other key information, such as important telephone numbers, internal extensions and so on. You should also equip each workstation with a standard set of everyday things. This would include things such as staplers, a hole-punch, paperclips, etc.
Create the Right Environment
Large open office spaces full of empty desks can look a bit bleak, so provide other features such as soft furnishings, planters and attractive pictures to soften the appearance. The provision of more flexible seating can provide both additional work space and somewhere for staff to have informal meetings.
Think Ergonomic
Getting the right ergonomic workspace layout will help staff adapt more quickly to working in different positions. For example, chairs need to be adjustable, and any expandable workspace – such as pedestals – easy to move from one side of the desk to another, depending on what each individual user requires.
Get the Technology Right
When it comes to flexible working, laptops are preferable to desktop PCs. To ensure that this is suitable for everyone, laptop stands, additional screens and a remote mouse and keyboard may also be required. You need to ensure that each desk is equipped with a phone and there is easy access to power points and network connectivity to enable everyone to work efficiently.
Making the shift to more flexible working may not be easy, but getting the basics right and ensuring every desk has all the equipment employees need, will go a long way towards smoothing the path of change.