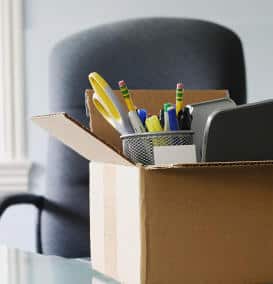 Just like moving house, moving your business can be one of the most stressful things you will ever do. There are so many things to take into account and it's not something to enter into without a great deal of thought and planning.
Although we appreciate that everyone's move will be different, we've been asked to help so many clients move over the years that we've put together a list of our top tips to make the process as painless as possible.
Ask the Experts
However organised you might be, don't try to do it all by yourself. There are any number of companies out there who carry out relocations for a living and they're the best people to get involved. You also have to recognise that the cheapest quote is not necessarily going to get you the best service. Ask for recommendations if you can and accept that quality is not going to come cheap. It's always a good idea to meet with your chosen removers well in advance of the move to ensure that they know exactly what you need on the day. This will also give you the opportunity to discuss the various storage/transportation options available.
Get a Plan
The sooner you start planning your move the better, as far as we're concerned. We would recommend at least 6 months in advance is the absolute minimum but it's never too early. Set out a relocation plan and make a note of all the key dates you need to work to. Remember to involve your staff in the process as much as possible – you'll be needing their full support as move day approaches
It's a Team Effort
Clearly, how complicated the whole process will be depends on the size of your organisation, but it's a good idea to put together a team of key staff to oversee the whole project. You will need to ensure you put the right person in charge, but there should be someone already in your organisation with the necessary skills to make sure the move runs as smoothly as possible. They must have enough time to devote to the office relocation project, be senior enough to be able to make decisions, be a good organiser and communicator and have sufficient financial skill to control the relocation budget. Ideally, the team should also include staff from other departments in the company, such as Sales, Marketing, HR, IT, & Finance.
Set Your Budget
As we've already said, relocating a business can be an expensive business, so it's a good idea to work out all the costs as soon as possible to make sure that you've made provisions for everything you might need. However, there's always going to be some additional costs; estimates may increase, prices may change and there will always be a couple of "hidden" costs you overlooked when you set out the original plan. A contingency fund of about 10-15% of the total budget should be more than enough to cover all eventualities.
Make Some Changes
As soon as you've decided to move, it's a good idea to take a long hard look at the office furniture and equipment you already have and decide what items need to be updated and/or replaced. If you're moving to bigger offices, you may well need more items of furniture to fill the new space and, as there may be order or delivery times to take into account, the sooner you decide what you're going to need, the better. This is particularly true if your office furniture is bespoke and not normally carried as stock items. If some of your furniture will be surplus to requirements, it's a good idea to start making enquiries for disposal of the unwanted items; there's no point whatsoever in getting them moved to the new premises where they will take up unnecessary space.
Be Prepared
Print out a moving day checklist a few weeks in advance and make sure everyone in the organisation knows exactly what's happening and what they're expected to do both in advance of and on the actual day. We suggest a few weeks is ideal as this gives sufficient time to address any individual concerns and pick up on any details that may have been overlooked – the staff can be invaluable in this respect. However, no matter how carefully you plan your move, there will always be one or two surprises before it's all sorted and it would be very easy to get side-tracked. Our advice is – Don't Panic! If you've planned everything carefully, any surprises of this sort should be fairly minor and easily taken care of with a methodical approach.
We're under no illusions that it will all go without a hitch and that the day of your move will be totally stress-free, but with enough forethought and planning, you should at least arrive in your shiny new offices with your sanity intact.